So this months Parent Idea Swap, that myself and Leandra co-host, is all about Buy Bags and well been the totally unprofessional blogger that I am...I haven't actually made any posts about any busy bags we have had, so in the name of the game this month I am taking a look around the web and giving you a round up instead to inspire and then I will try my dammed hardest to be a better blogger and blog some that we make!!
First up is this
Busy Bags Round Up from My Small Potatoes
including this busy bag below, with car tracks and mini cars. We have actually made one like this before, but because I didn't laminate it (or cover with sticky back plastic) the paper track just got ripped, by a toddler who LOVED to rip away!!
Over on
A Mother's Niche
there are multiple posts and idea round up's but I really like the variety in this one with
FREE PRINTABLES
is great and also has the idea of a busy bag swap! Keep your eyes out for that as I think it an ace idea that I MAY put into practice...but I need to have a think about how it will work first!
And lastly if making your own seems, well too much trouble, why not head over to Etsy to
Curious Minds Busy Bag shop
for every kind of busy bag that would ever be possible! How cute is this colour matching Easter busy bag filler!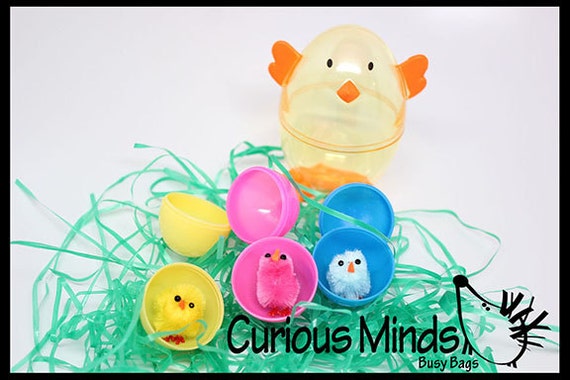 Do you make Busy Bags (or boxes) for your little ones?